Your target market is reading this publication NOW; tell them about your business!
ADVERTISE WITH US AND BECOME A TRUSTED INDUSTRY SUPPLIER!
Mineral Processing & Metallurgy (Min-MET.com ) is a world-class primary source of daily news on mining and metallurgical developments.  Mineral Processing & Metallurgy also provides the most comprehensive coverage of mining and metallurgical projects, latest technology developments, and mining, processing as well as metallurgical equipment, services, instrumentation, automation & IT, and product updates. 
Mineral Processing & Metallurgy is the leading choice for advertising within the mining, mineral processing, and metallurgical industries. It is an invaluable resource for visitors and offers a vast array of advertising opportunities. Choose from panels to leader boards and targeted positions. The publication website is promoted daily via regular newsletters and across social media platforms, prompting many browsing customers to visit the site and, thus, providing exposure for your company's products and services.
We are proud to offer you affordable advertising rates. You don't have to spend an arm and a leg to be visible to your customers. Contact us on Email: rexxonmedia@gmail.com or +2783 269 0667
ADVERTISING RATES
Rates quoted exclude VAT, minimum bookings are preferred in quarterly period increments. The advert will be shown on both DAILY NEWSLETTER as well as on the ONLINE MAGAZINE Min-MET.com
Top Leaderboard Banner (Top Banner)
Notes: The premium position on the top alongside the MiNMET logo
This is only available to one company per quarter or per year.
Size: 728 x 90 Pixels
DPI: 72dpi
R17 700 per quarter (equals to only R5900/month)
US$1500 per quarter (equals to only US$500/month)
Main Body Header Banner (Top Banner)
Notes: Within the main body of the publication website
Size: 728 x 90 Pixels
DPI: 72dpi
R11 850 per quarter (equals to only R3950/month)
US$990 per quarter (equals to only US$330/month)
Side Bar Banner
Notes: Top of the right sidebar of the webpage.
Size: 300×250 Pixels
DPI: 72dpi
R11 850 per quarter (equals to only R3950/month)
US$990 per quarter (equals to only US$330/month)
Side Bar Banner
Notes: Top of the right sidebar of the page.
Size: 300×150 Pixels
DPI: 72dpi
R10 950 per quarter (equals to only R3650/month)
US$930 per quarter (equals to only US$310/month)
Side Bar Banner
Notes: Middle part of the right sidebar of the page.
Size: 300×200 Pixels
DPI: 72dpi
R9 000 per quarter (equals to only R3000/month)
US$810 per quarter (equals to only US$270/month)
Side Bar Banner
Notes: Lower part of the right sidebar of the page.
Size: 300×200 Pixels
DPI: 72dpi
R6 900 per quarter (equals to only R2300/month)
US$600 per quarter (equals to only US$200/month)
These are the types and sizes of advertising you can use
Image: HOME PAGE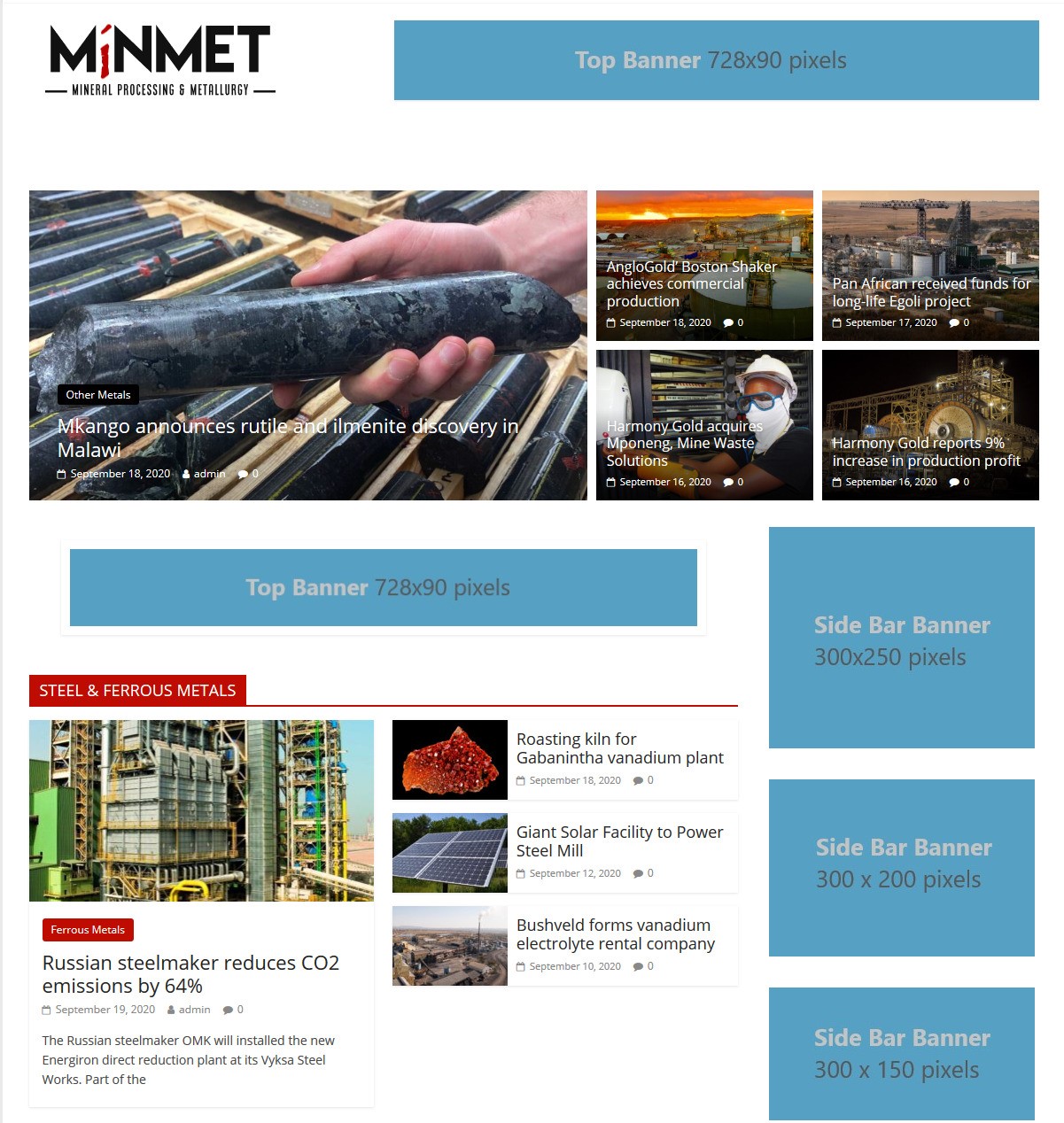 Image: NEWS/PRODUCT/SERVICE PAGE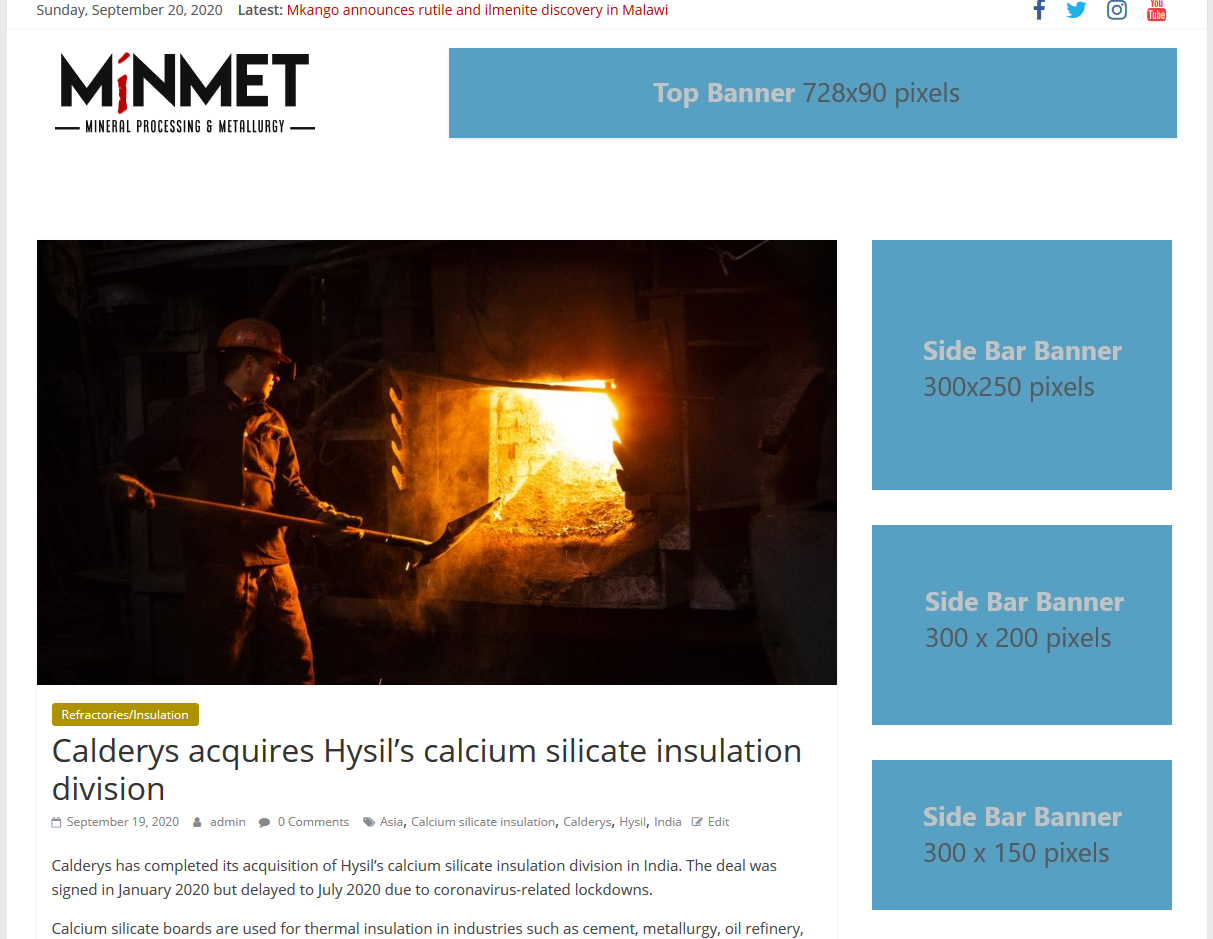 Send us your request:
Email: rexxonmedia@gmail.com