Copper miner says it can improve production and mine life
Orion Minerals' Prieska Copper-Zinc Project in the Northern Cape, in an updated bankable feasibility study (BFS), shows substantial increases in production, cash flow and mine life for the asset.
But the study has also augmented the capital necessary for the project.
The Australian minerals exploration and development company aims to become a global base metals producer through the development of the project.
The company said the BFS delivered a number of improvements on a previous study last June, including a 43% increase in undiscounted free cash flow to A$1.6 billion (R18.5 billion), a five-month reduction in the capital payback period to 2.4 years and a 9% increase in peak funding requirements to A$413 million to cater for the operational improvements.
The life of mine was extended by two years to a duration of 12 years,
Based on the study, Orion said it would now advance project financing discussions, implementation planning, and agreements with service providers for basic works activities at the mine. The copper company said the project's low exposure to imported materials and foreign labour reduced construction challenges as the world overcomes and recovers from Covid-19.
Prieska is one of the world's top 30 volcanogenic massive sulphide ore deposits. The mine was previously owned by Anglovaal and worked from 1971 to 1991 when it was shut. It produced over 430 000 tonnes of copper and a million tonnes of zinc. The region around the mine has a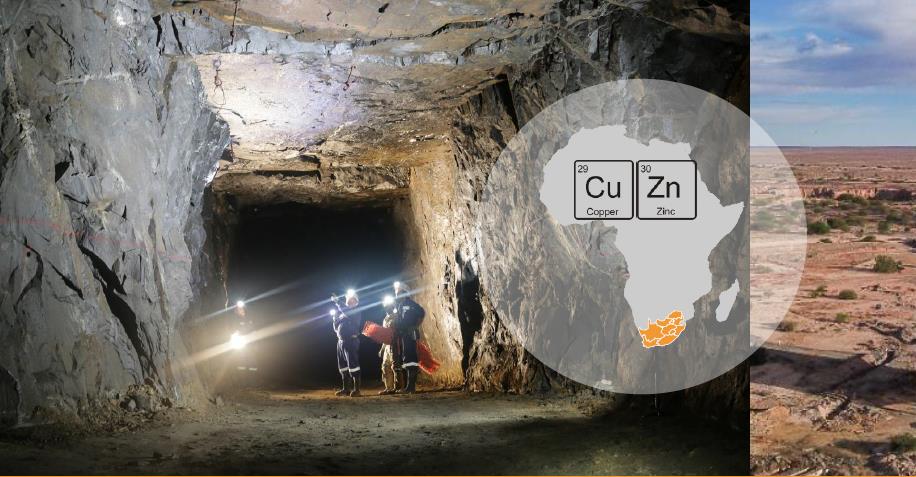 major infrastructure in place, including water, power, road and rail access, and accommodation.