CRU commodity market analyst reports on ferrochrome
Global stainless steel production increased by 1.5% in 2019 to an estimated 51.9mt. Stainless steel production in China and Indonesia exceeded 30mt, an all-time high and approximately 8% higher than the prior year, while European and North American production declined around 7% year-on-year.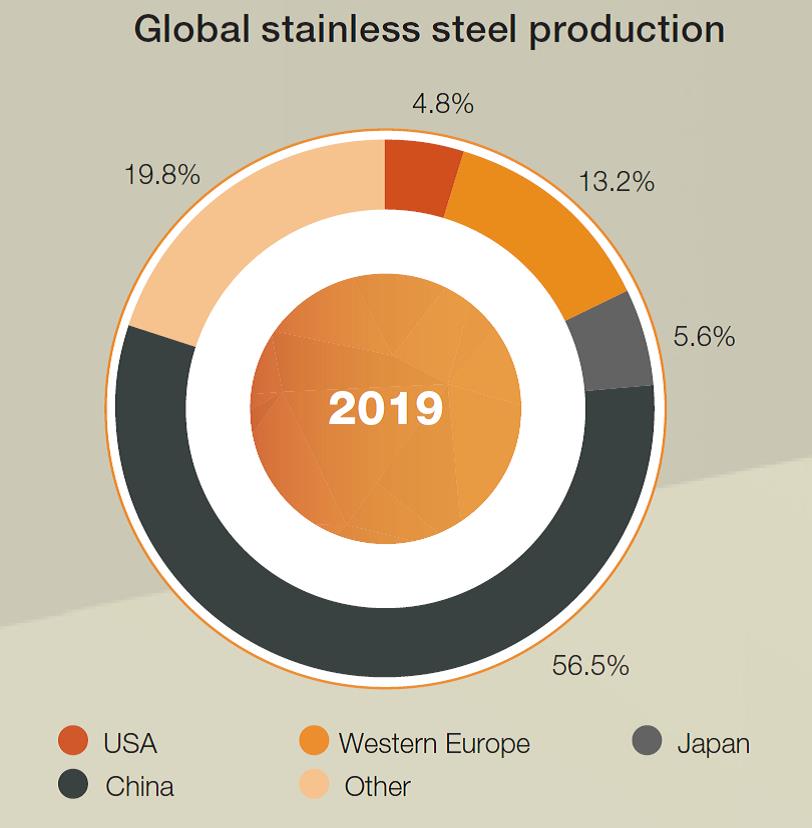 Although Chinese stainless steel producers remain competitive on a global scale, they face headwinds due to an increase in global trade restrictions.
Global ferrochrome production increased 3.2% to an estimated 14.1 million tonnes in 2019, this is lower than the growth of 8.1% in 2018. Ferrochrome production in China increased 13% year-on-year, linked to a 15.4% increase in chrome ore exports from South Africa.
Despite the increase in Chinese ferrochrome demand, South African ferrochrome production declined 8% during 2019 to 3.6mt, owing to lower prices and weak rest-of-world demand. These cutbacks were exacerbated by power shortages in H2 2019.
The environment for ferrochrome producers in South Africa is expected to remain challenging, while further capacity additions are expected in China.
Chinese chrome ore imports from countries other than South Africa reduced by 1.6% during 2019, owing to weak market conditions. This has increased China's reliance on South African chrome ore imports from 76% to 79%.
Despite an increase in demand from Chinese ferrochrome smelters, chrome ore port stocks rose 20% to approximately 3.5mt by year end, owing to continued ore oversupply.