Andalusite supply depends mainly on South Africa
Andalusite is an aluminium nesosilicate mineral with the chemical formula Al₂SiO₅. Andalusite has a number of useful physical properties. It has the ability to withstand high temperatures without alteration. For that reason it is used to make high-temperature ceramics and refractories. The white porcelain of some spark plugs is made using andalusite.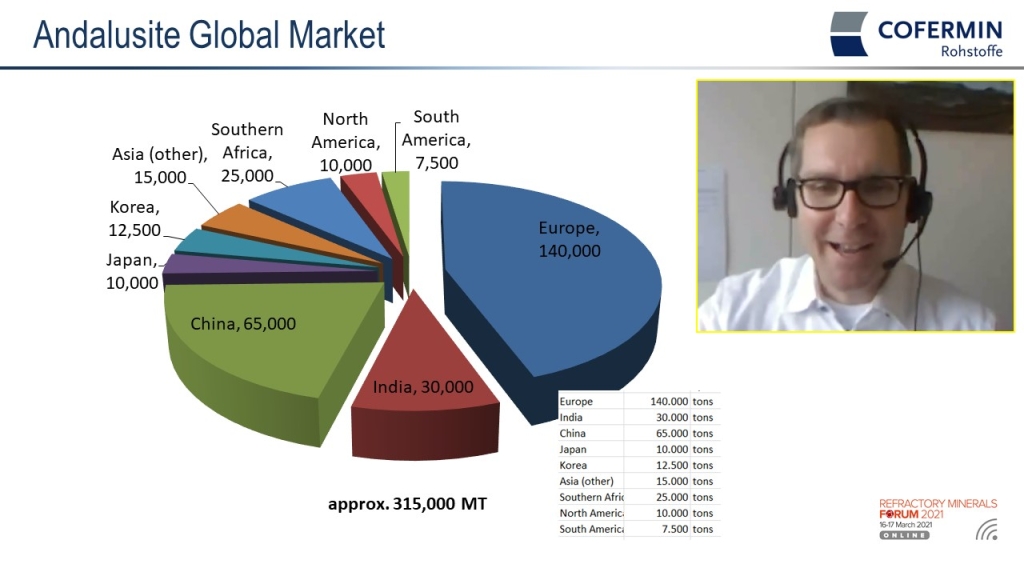 This mineral was called andalousite by Delamétehrie, who thought it came from Andalusia. Andalusite is used as a refractory lining in furnaces, kilns and other industrial reactors. 
Occurrences of industrial importance are limited to just South Africa, France, Peru, China, Spain, and Iran – though the first three are the primary sources.
Almost 50% of world production is centred in the Thabazimbi area of South Africa, hosting operations of Imerys (Rhino mine) and Andalusite Resources (Maroeloesfontein).
The total world market is about 315,000 tonnes, of which Europe accounts for 140,000 tonnes.
Challenges for 2021 and beyond include COVID 19 uncertainty; freight issues of costs, availability, and transit time; stronger demand; issues related to extreme climate; and power cuts in South Africa.