Masta housings are ideal for conveyor pulleys in mineral processing
Housings imported from the Masta Group are offered by leading supplier Bearings International (BI). They are to be used in conjunction with its FAG, Koyo, KML, and Craft bearings. This forms part of BI's strategy to continually expand its product range with reputable global brands.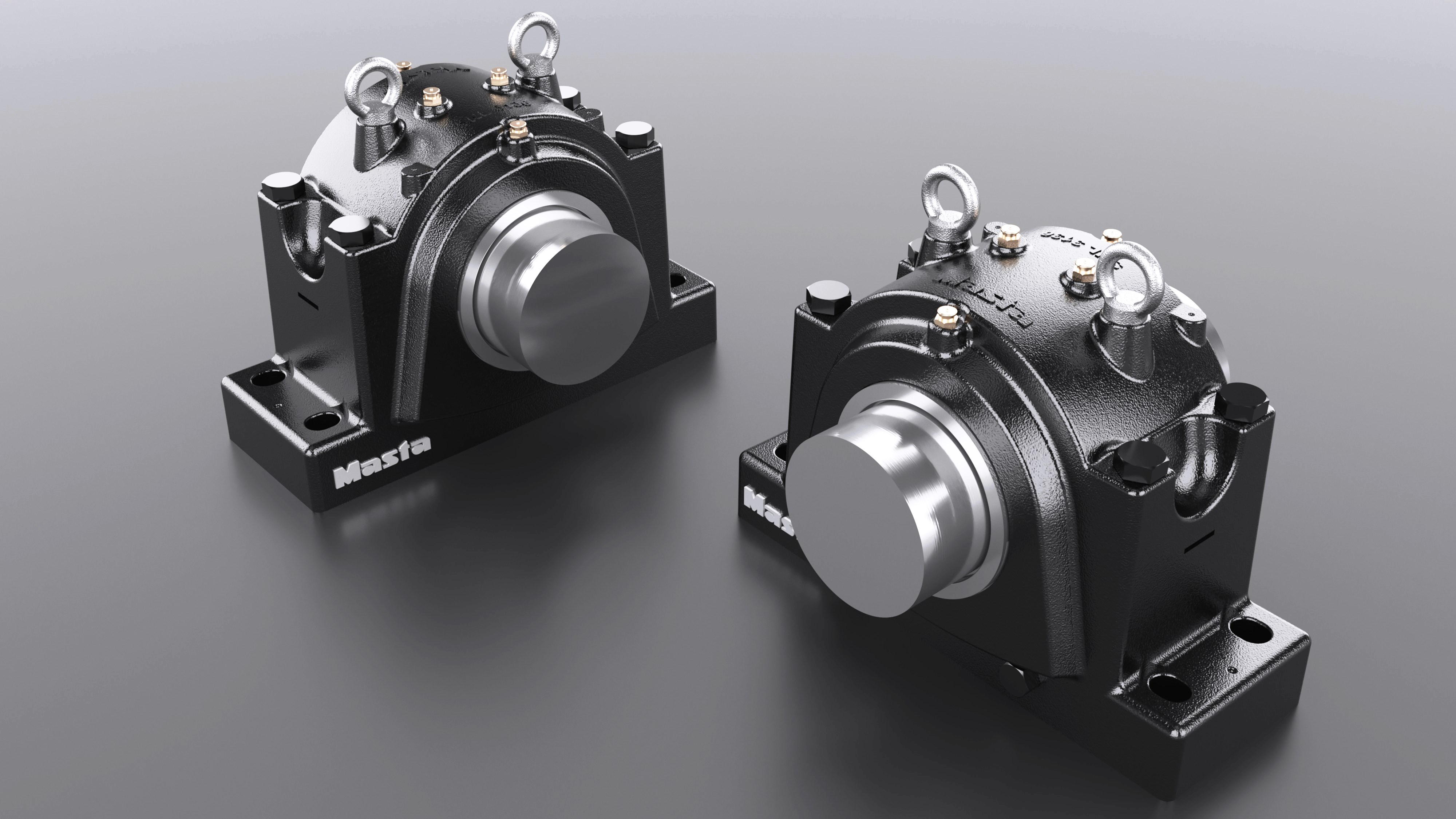 "Masta housings have been used by most of our major Original Equipment Manufacturer (OEM) customers due to the exceptional quality," Product Manager Matthew Tyler highlights. In addition to the OEM sector, BI also supplies the aftermarket and major project houses. Key OEM customers are manufacturers of conveyor pulleys for the mining industry, including Hudaco Group company Bosworth.
BI carries the standard Masta range, comprising the SN, SD, and SNH/SNL housings with seals and locating rings. "We will look to introduce the SDJ series, an extension of the SD design for carrying exceptionally heavy loads," Tyler reveals.
The SBD/BND series is a one-piece housing without any splits and two covers, which could include an end cover. Other items that BI will stock for specific customers are the THD/SPA one-piece take-up units and the PDN one-piece cylindrical housing, commonly referred to as a dual-fan housing.
The Masta housings boast some of the latest design features offered by major bearing manufacturers. The benchmark SNL housing has a flat base and sides, provision for an oil inlet, a drain plug, a connection for vibration, and a temperature probe as standard.
This housing also has a sturdier base, with a crossed rib and centre and side ribs for increased load-carrying capacity. It is available in standard-grade 200 cast iron, ductile (SG) iron or cast steel. Adding to its flexibility is that the seal is interchangeable with major bearing manufacturers.
The Masta housings conform to all international quality and dimensional standards in support of the company's zero-defect product policy, underpinned by its ISO 9001 quality certification. BI offers full aftermarket technical support for the range in South Africa, from standard to custom-made housings as per specific application and customer drawings.
"We can assist with selections, drawings, designs, on-site fitting via our field service, or supply any other information that is needed by customers," Tyler concludes.
Connect with BI on Social Media to receive the company's latest news
Facebook: www.facebook.com/BearingsInternational/
LinkedIn: www.linkedin.com/company/bearingsinternational/